Driven by Experience
Our team of talented professionals, with nearly 200 years of experience and a passionate dedication to our work, efficiently and effectively drives results for our clients and industry leaders.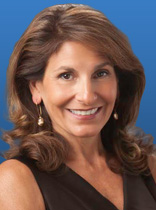 Melanie Alexander / Founder
Phone (781) 862-1666
Melanie Alexander is the founder and owner of The MAAC Group, also known as Melanie Alexander Associates Consulting Group. She began her professional life in television and advertising, but quickly switched her career path to her true passion – travel and sports. As a professional, she has worked at several companies in progressively responsible marketing, sales and product development positions. As a traveler and athlete, she has visited more than 70 countries and 38 states and competed in several triathlons, biathlons and a marathon.
Additionally, Melanie has over ten years experience teaching travel and marketing related subjects spending most of that time at New York University. She has appeared on the cover of Travel Agent Magazine, has been quoted for her proactive business development role in the travel industry, was named one of the "Most Powerful Women in Travel," and is a judge for the Hospitality Sales and Marketing Association International (HSMAI) Adrian Awards Competition.
With The MAAC Group, Melanie is able to combine her professional experiences with the skills of her associates who are the best at what they do – all while serving the industry leaders she enjoys working with. She has a BA in Communications from SUNY Albany, graduated cum laude in an accelerated three-year program, and has completed a course at Harvard.
"Keen marketing knowledge and business development capabilities" – President of Wholesale/Retail
]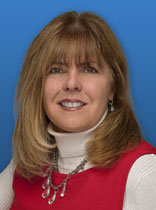 Cyndi Miller Aird / Travel Industry Sales
Cyndi Miller Aird has over 20 years of experience in the resort industry. Cyndi worked for 14 years with Le Meridien Hotels and Resorts as Director of Sales and Marketing for the Resort division. Her responsibilties including directing the sales efforts for their collection of resort properties which included Sandy Lane Hotel in Barbados; Le Meridien L'Habitation Le Domaine in Saint Martin; Le Meridien St Francois in Guadeloupe, La Cocoteraie in Guadeloupe; Le Meridien Trois Ilets in Martinque, The Belmont Hotel and Golf Club in Bermuda and the Nassua Beach Hotel in the Bahamas.
Cyndi's career in the Caribbean began when she was appointed National Sales Manager for Divi Resorts. During her tenure with Divi she was responsible for coordinating sales efforts for 14 resort properties in Aruba, Bonaire, St. Croix, Barbados, Cayman Brac, Jamaica, Bahamas and St. Maarten. She was also responsible for managing the US-based sales team.
Cyndi served as President of the Caribbean Tourism Organization – NY Chapter from 1993-1996. She served for 8 years as President of the St Maarten / St Martin American Marketing Association beginning in 1996. Other leadership positions have included President of SKAL International – Connecticut Chapter from 2002-2003, President of the Connecticut Bon Vivants from 1986-1989 and chairman of the Connecticut Attractions Association from 1984 -1986.
Cyndi has received numerous awards for her contribution to the development of tourism within the Caribbean region. She is a magna cum laude graduate of Boston College in Chestnut Hill, MA and was the receipient of the Wilbur C. Stauble Trust Scholarship. Cyndi lives in Old Lyme, CT with her husband and two teenage children. She is an avid tennis player, paddle tennis player and skier and is involved in numerous organizations in the Shoreline region of Connecticut.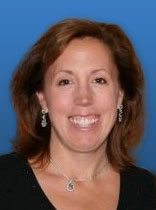 Lori McCarthy / Contracting Manager
Lori McCarthy has played a pivotal role in Wholesale Product Development in the leisure travel industry for over 20 years. She has a positive track record in working with hotel partners in the North American market in the areas of pricing, internet marketing, promotions, inventory control, and sales.
Lori's expertise is a direct result of her impressive background through association with some of the leisure travel industry's most innovative companies. She was an essential part of a team that launched the concept of private label programs for Online Travel Agent's which are now a current industry standard.
Her involvement with National Leisure Group, Kingdom Vacations and Globetrotters provided her with the knowledge to forge successful relationships with Caribbean and Mexico hotels and destination suppliers.
Lori provides executive-level sales and marketing, product development with a specialty in internet marketing. Her expertise and contacts with the online travel agencies is invaluable to the independent hotels and resorts that she works with. Lori has a B.S. in Business Administration from Southern New Hampshire University.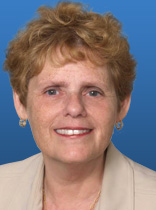 Patricia A. Merolle / Sales Training
Patricia is the Director of Development at Northwestern Mutual, The Russo Group, in New York. She has over thirty years of experience in the sales field. In 2000, she switched from making sales to training others to achieve their professional goals. In her current position, she transforms individuals and sales teams to move beyond their limiting belief systems to achieve both personal and company goals. In that role, she has developed the sales skills of hundreds of clients in banking, accounting, engineering and law. One of her unique strengths is helping traditionally non-sale entrepreneurs achieve success.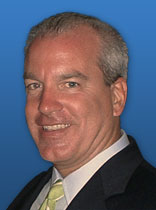 Matt Roche / Search Engine Marketing
Matt Roche operates SEM SEO PRO and provides search engine marketing (SEM) and search engine optimization (SEO) services to the Travel, Marine, Hospitality industries, and Local businesses. SEM-SEO-PRO is a Google Certified AdWords and Google Analytics company and recently earned Google Partner status.
Prior to launching his own business, Matt was on the agency side as the Search Engine Marketing Manager for Emagine Communications, one of the Northeast's leading B2B interactive marketing agencies. He specializes in search engine optimization, pay-per-click management, website analytics and conversion optimization. Matt is also a Google Certified Adwords specialist and a frequent contributor to their company blog.
Prior to his tenure at Emagine, Matt was on the client side for five years spearheading online reservations growth for the West Indies Management Company (WIMCO), a leader in the luxury villa vacation rental market. As WIMCO's Marketing Manager he oversaw all facets of marketing including print and Internet advertising, email and e-newsletter marketing, on-line promotions and alliances, as well as web site management. Forbes.com rated WIMCO's website "Best of the Web for Vacation Rentals" three years in a row.
Prior to becoming a Search Engine Marketing specialist, Matt worked as a professional in the hospitality industry. His career encompassed managing five-star restaurants in Newport, RI and Palm Beach, Florida, and also included opening a restaurant in the Republic of Singapore and a boutique hotel in Aspen, Colorado.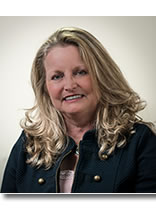 Annika Klint / Canada
In a successful industry career spanning over two decades, Annika Klint hands on industry experience including owning, operating and holding senior management positions with numerous travel enterprises.
Annika's successful senior executive level responsibilities include VP/Sales & Relationship Marketing – Retail position at My Travel Canada (now Thomas Cook Holidays). She brought revenue generating programs with innovative Preferred Supplier strategies and national loyalty programs Before starting her company in June 2008 she was VP/GM of one of Canada's largest Virtuoso Luxury agencies in the heart of Toronto.
Anita has sat on many boards including the Travel Industry Council of Ontario (TICO) and The Association of Canadian Agencies (ACTA) as co-chair. She also serves on the Advisory Board for Seneca College's Tourism and Hospitality Management Program.
She has built a solid reputation in the travel industry by creating unique sales and marketing initiatives, training programs and various corporate / consumer events which ultimately enhanced the company's profile while also securing substantial increases in sales and profits.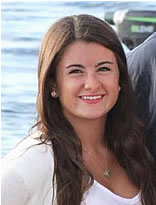 Katina Tanionos / School of Hospitality Management Senator
Katina Tanionos is presently a student at Endicott College majoring in Hospitality Management with an Events Management concentration. Originally from Rhode Island, Katina has most recently worked at the International Tennis Hall of Fame in Newport as an Event Manager.
The MAAC Group is proud to announce she recently won the Endicott School of Hospitality Management Senator, in which she will vote on both social and academic inquiries and policies on behalf of the School of Hospitality Management. As a marketing coordinator, Katina assists with administrative needs for our hospitality clients. Her hobbies include boating, running, and painting.